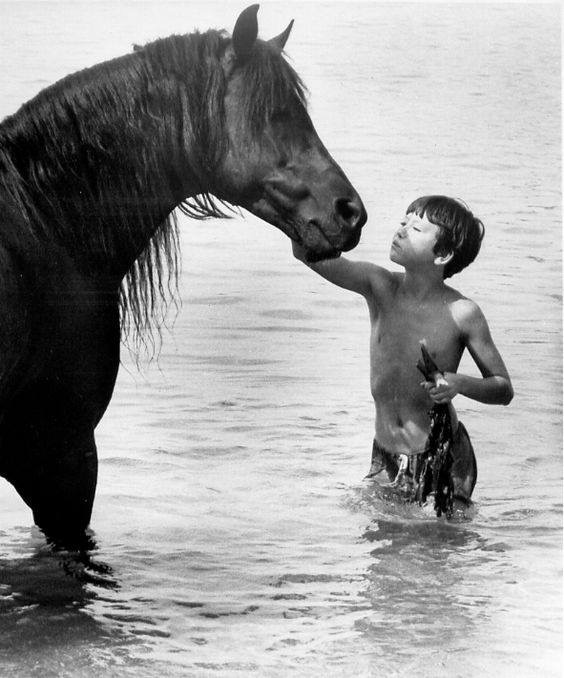 Hittade nedanstående text och bilderna på Facebook:

CASS OLE…..the Arabian show horse who starred in of the most legendary equine movie roles of all time……The Black in The Black Stallion and The Black Stalion Returns. <3
Born March 6, 1969, he won over 50 championships and over 20 Reserve Championships in his 7 year show career and was high point winner of the King Saud Trophy of the American Horse Show Association all before his movie debut!
Cass Ole was naturally a black horse, but he had white markings on his legs and a white star on his forehead which were dyed black for his screen time. To hide his bridle path trimming and to create the long flowing mane, Cass Ole wore "hair extensions" to provide a longer and fuller look. Upon his owner's requests, Cass Ole not do his own stunts such as the shipwreck scene, so 3 other horses were also made up to appear identical to Cass Ole on screen.
After the 2 films had been released Cass Ole became a celebrity, showing up to be admired at fundraisers and special events. In 1980 he won the Humane Society Award for The Prevention of Cruelty To Animals. He visited the White House and was present at the inauguration of President Ronald Reagan.
He stood at stud at his home ranch in Texas, siring over 130 foals. Cass Ole passed away June 29,1993 after suffering from severe colic but will live on forever in the hearts of all us who watched him, in life or on the screen, as The Black.